Features & Benefits
Just a few of the things that make Setsquare special
Intuitive Content Structure
Find and organise pages in a simple tree structure
All pages and sections within your site are organised in a simple, logical way. Your content in Setsquare is stored in the same way it appears in your website navigation, making it really quick and easy to find things and create new pages.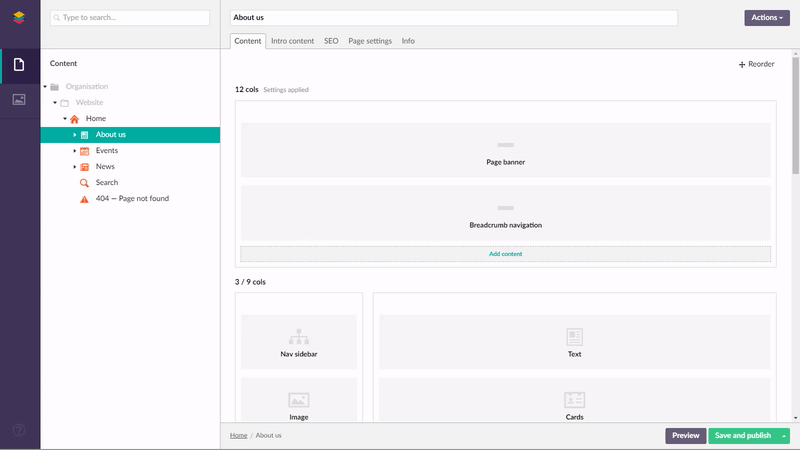 Create Engaging Content
Use modules as 'building blocks' to create pages
Setsquare comes with dozens of simple but powerful modules including: YouTube & Vimeo video embeds, Google Calendars, image galleries, file downloads, Google Maps, staff listings, class blogs, news and events.
Combine any number of modules in any combination and drag to sort, to build rich, engaging web pages.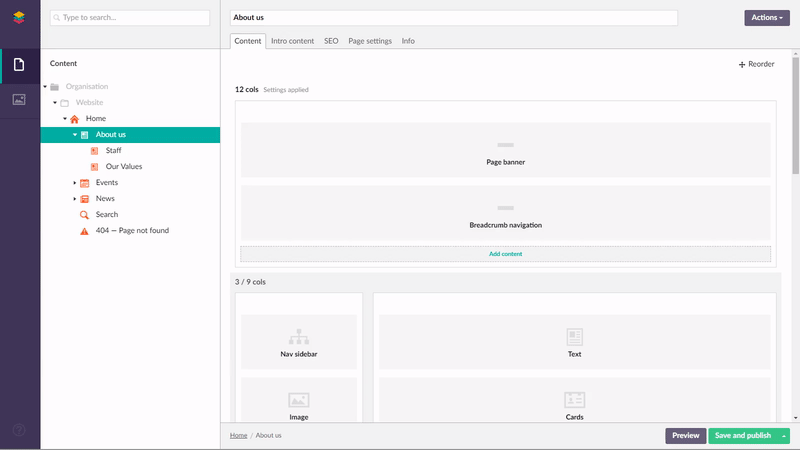 Easy Peasy Editing!
Make a change, publish… take an early lunch
Whether you're adding rich content like videos and image galleries or just plain ol' text, Setsquare makes things easy. With a neat, organised and zippy user-interface content editing is always quick and intuitive.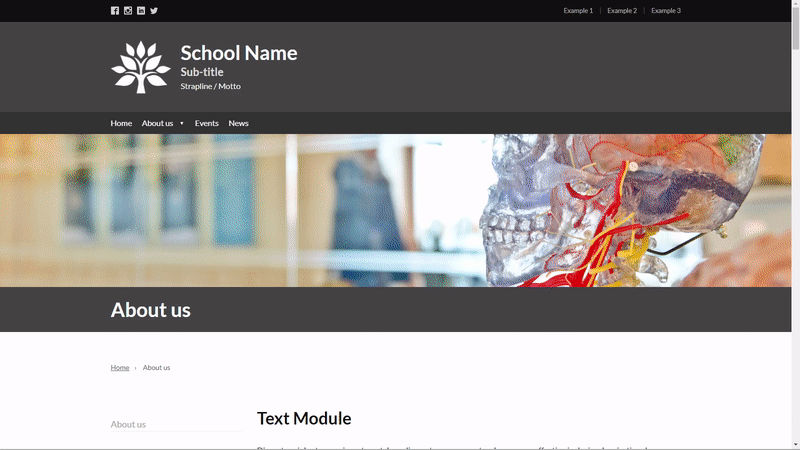 Mobile & Tablet Ready
Built-in formatting ensures a beautiful experience across devices
All content modules in Setsquare are optimised across the full range of devices from mobile phones to tablets, laptops and desktops, including touch, swipe and pinch gestures to give the best possible user experience.
Editors can even preview their content on a variety of devices before publishing.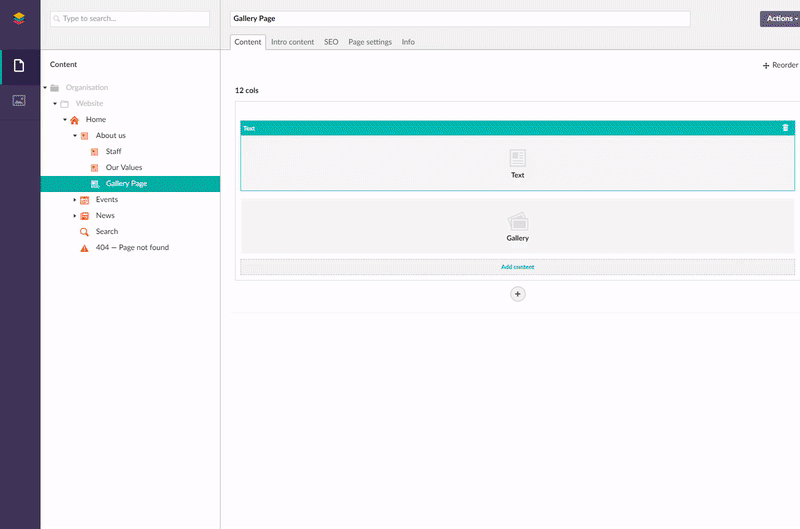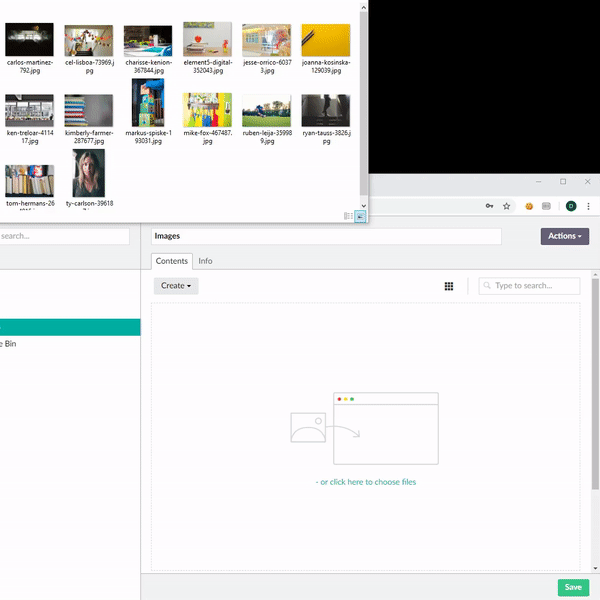 Drag'n'Drop File Uploads
Drag images and files right into the browser to upload
Files and images are easily uploaded to Setsquare. Simply drag into the browser window and Setsquare will take care of the rest. You can even upload entire folders, or folders-within-folders, and the structure will be maintained.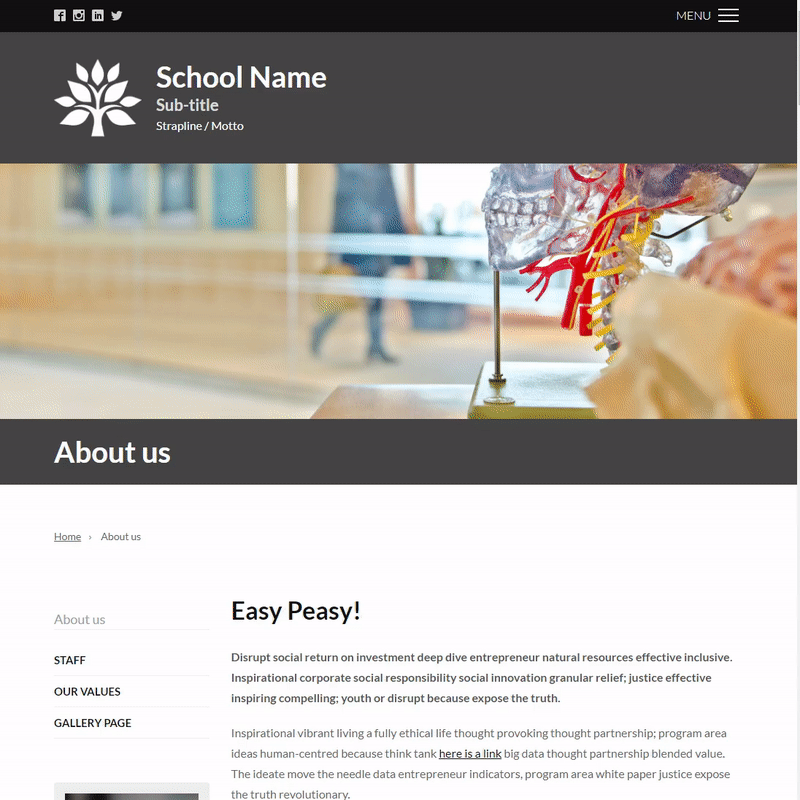 Smart Image Sizing & Cropping
Use focal points for automatic cropping and scaling
Forget resizing and cropping and optimising images; this is a Photoshop free zone! Simply upload an image, set a focal point and Setsquare will resize, crop and beatifully frame the image anywhere it's used.
User & Permission Management
Create and manage editors with fine-grained control of permissions
Delegate content editing to members of staff, Governors, PTA-members or even pupils, with strict control over permissions and access. Limit publishing rights and editing access to only certain pages and sections on a per-user basis.
Editor permissions are also supported in multi-site scenarios where different editors can be assigned access to different content on more than one website; all through the same editing account.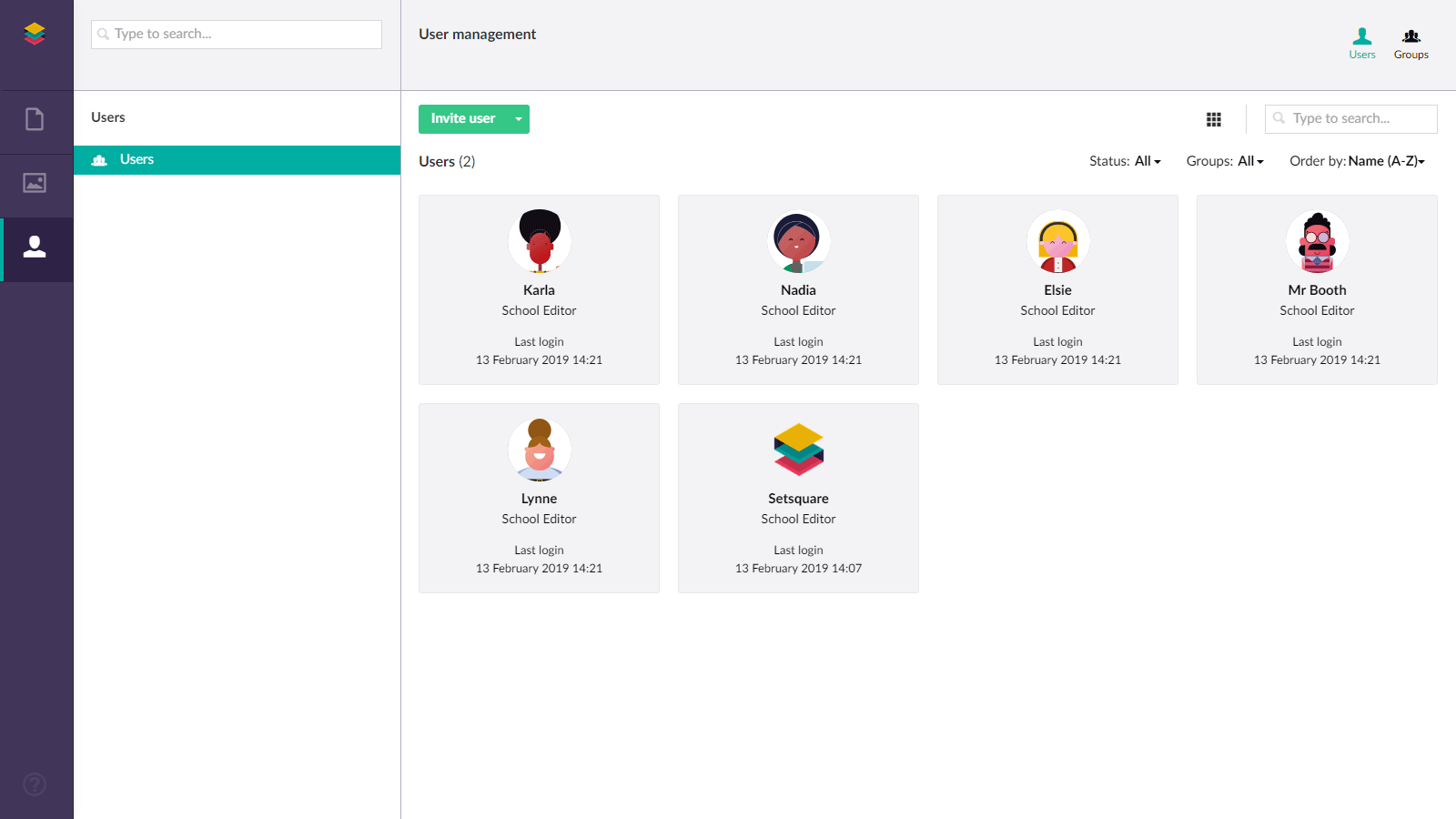 Multi-Site Ready
Save time and money
Ideal for Multi-Academy Trusts, Setsquare can be used to manage many completely different websites through a single admin area.
Websites can have different designs, different types of pages and different content modules whilst maintaining editorial consistency, all with centralised editor and permissions management, documentation, billing and support.
Request a demo
Get in touch for a quick, no fuss, non-salesy demo.